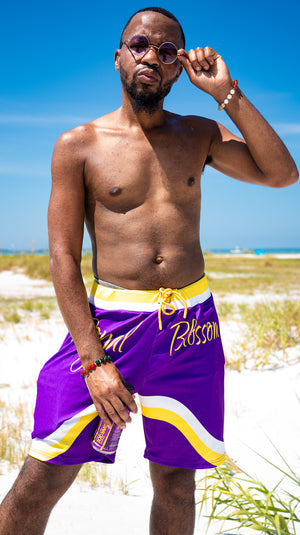 DJ's Purple Vision
Inspired By the CEO of the Brand. This was inspired for the men having a LA Lakers feel along with the Omega Psi Phi. The idea of purple pineapples, LA and the Omega would make a great go to shorts for all of our purple lovers. These shorts will have a polyester feel with the Royal Blossom printing. 
Polyester Blend Zip Pockets
Refer to the charts. If you're medium, Refer to Large and L to XL Etc. Look at the next size up.