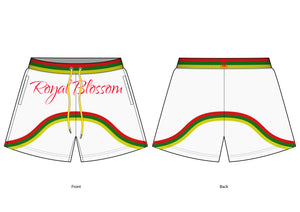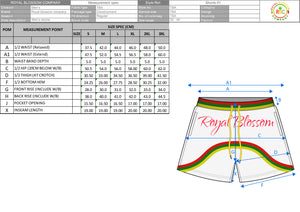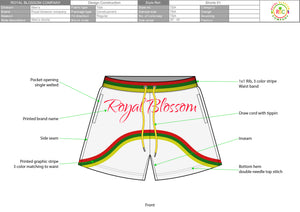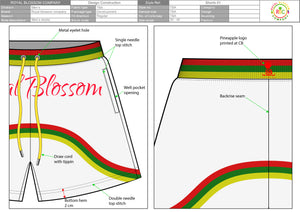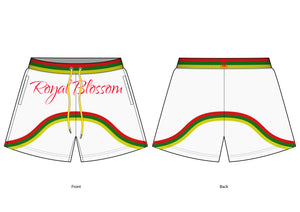 We Are One Caribbean Hot
This was inspired the last weekend of May 2023. The intention of Pineapple was only to make the black version of these. When he was making his measurement chart, a photo of these shorts came up.
Refer to the charts. If you're medium, Refer to Large and L to XL Etc. Look at the next size up.